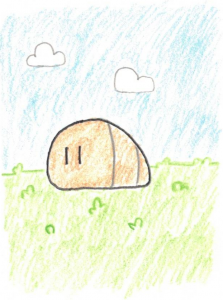 Average Weight: 4lb. – 7lb
Average Height: 9in. – 1ft.
Habitat(s): Almost Anywhere
Diet: Grass, Veggies, and Fruits
Grubs are a very versatile species they can survive in almost every biome. Though they can easily survive the conditions of each biome, they are very weak and so they cannot survive against the actual0 predators of each biome. Thanks to this Grubs can become easily influenced by stronger creatures. So Grubs stay in packs in order to try and avoid this circumstance.